This shop has been compensated by Collective Bias, Inc. and its advertiser. All opinions are mine alone. #PurinaMysteries #CollectiveBias
Today's post is super fun because it involves our cutie pie Louis! In case you are new here, Louis is our beagle mix rescue. He is our spoiled dog who loves his treats and food so much. 😉 It's a mystery where all the food go! But not to worry, we love taking Louis to PetSmart to stock up and get him active at the same time. It's one of the ways we spend quality time together and one of the ways we show him our love.
Get a $10 Petsmart gift card
It was the perfect time to stock up at PetSmart because throughout this month of June (up to June 30, 2017), when you spend $40 of Purina products in a single transaction, you get a $10 gift card! All you have to do is just register your information and upload your receipt here, and you'll get a $10 PetSmart gift card mailed out to you. You have until July 9, 2017 to upload your receipts. Oh, and you can avail this for every $40 purchase. So you can actually get multiple gift cards. Yes, unlimited offer throughout this June. So shop often and take advantage. We are definitely doing so! So what did we get? Louis' favorite Purina products, of course! Let me share with you our shopping trip below.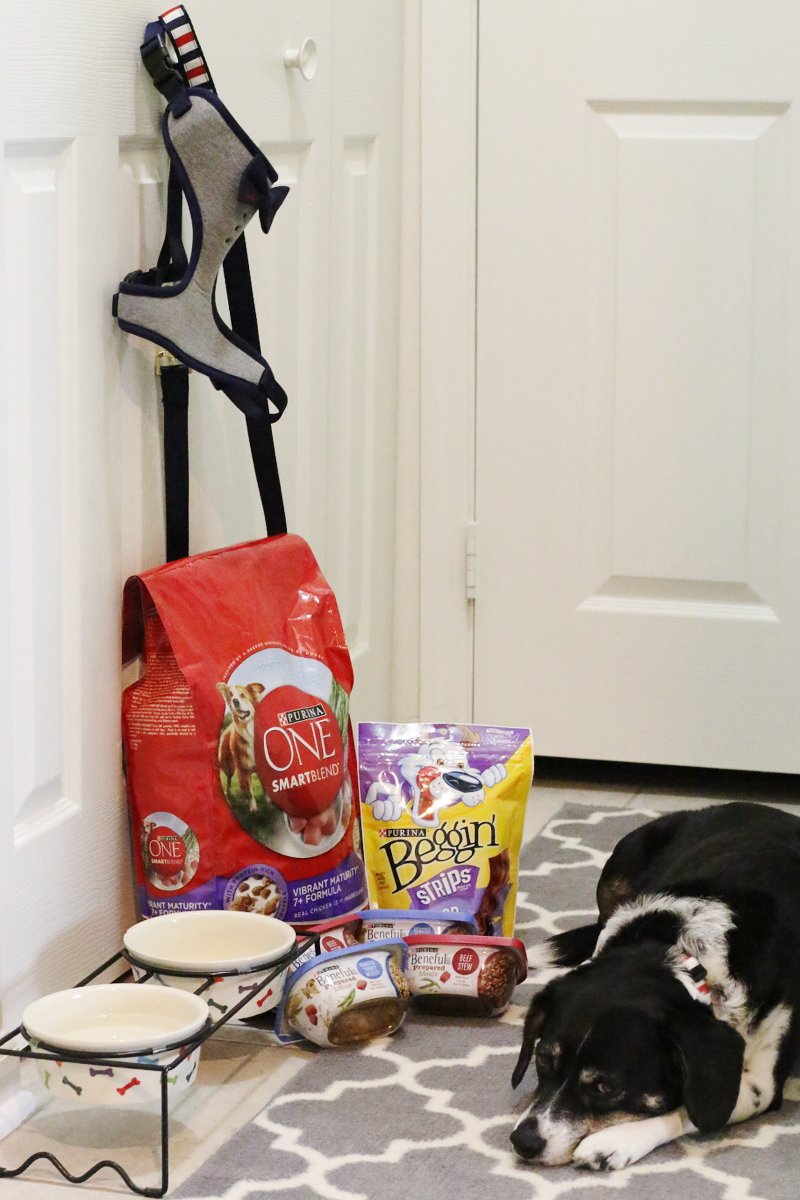 Interested in finding Louis' favorite Purina products? Hover over the photo and click on the products to get directed to their shop page. P.S. Can you tell he's been eagerly waiting for his treat and dog food? Haha!
PetSmart Shopping Trip
One of the ways my husband and I show our love for Louis is to take him dog food or treats shopping. He absolutely LOVES going to PetSmart to shop for or sniff on treats. He actually knows it as soon as we get there. He's super eager to come in to the store.
He would just go to each and every aisle. He sniffs all the food he can sniff. I'm telling you, he is the funniest to go shopping with. It feels as if he knows what he's doing. It's almost as if he is checking everything up close and personal, as if someone who's inspecting a fruit or vegetable at the market. Haha!
Aside from getting his dog food there, we go around to let him choose a treat. He gets very excited doing this. It's our way of showing him how we love him. At the same time, walking around is part of his exercise. He gets to be active, excited, and happy all at the same time. We got him the Purina ONE® SmartBlend dry dog food and some Purina® Beneful® wet dog food. As you can tell, he had to sniff each flavor and we ended up taking home the Beef Stew and Roasted Turkey Medley. Good choice, Louis. Good choice!
His eyes lit up when he saw we were getting one of his favorite treats, Purina® Beggin' treats! Oh he knows it all too well!
Someone couldn't wait to get home with all his goodies in his basket! And yeah, we also got him a new outfit!
Now back home, it's always a mystery where all the food and treats go! Hmmm…
Always…
Someone's face looks guilty why the bowls are already empty! Hah!
Red White Blue Outfit
Like I mentioned earlier, aside from the dog food and treats, we also picked up this dashing red white blue outfit for Louis. I love the bowtie with the word "Love" on it. And the matching red white blue striped leash and collar were way too cute. It's gonna be a perfect Fourth of July outfit for him too! Oh, and did you notice? I spray-painted his name tag a gold color to match the gold hardware on the collar and leash. Now doesn't Louis look like a total stud?
Obviously, this bowtie red white blue outfit was begging for a photo shoot. It was perfect timing because we were heading out to the beach that weekend. So if you're looking for some Fourth of July outfit inspo, not just for yourself but also for your pet, then check out our photos!
How funny is this photo below? Behind the sunglasses, I was actually closing my eyes (you know, emoting and enjoying that beach moment)… and lookie lookie who is doing the same thing? Hahaha! Louis! How can you not love this little guy?