I know. I'm so good at being prompt, right? Like New York Fashion Week was like 2 months ago! LOL! If you thought I've forgotten about sharing the rest of my New York Fashion Week experience, well… surprise!!! I know I still owe you readers a lot of stories from New York Fashion Week Fall 2011. I have yet to share photos from Tracy Reese FW 2011 , Rebecca Minkoff FW 2011 and Custo Barcelona FW 2011 Shows. Yes, I am that slow. But I'm getting there! I'm slowly catching up on back logs so please bear with me. For now, I'll share with you some of the few reasons why I love going to New York Fashion Week!!!
By the way, this article was first posted on my older blog, My Fashion Juice. Moving all the NYFW posts to STYLEanthropy now.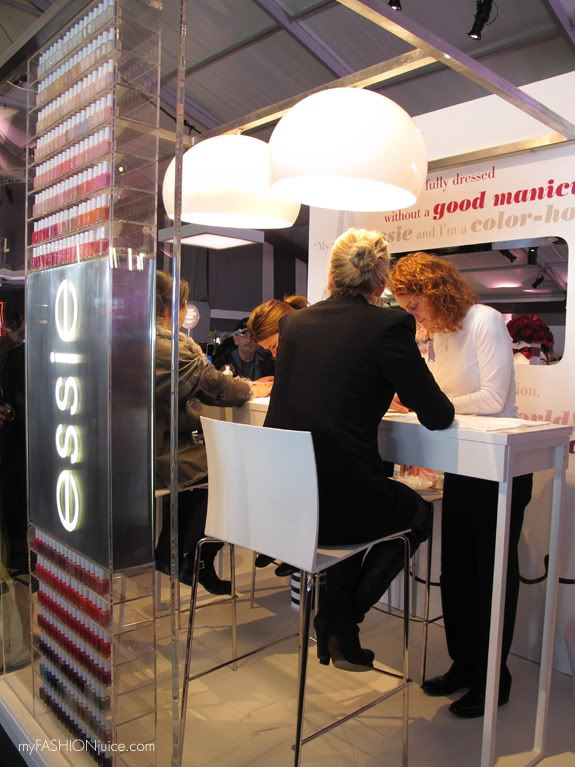 1. Oh yes, you thought right – free MANICURE inside Lincoln Center while you wait for your next show. This wasn't here last September '10 during NYFW Spring/Summer 2011.
Take a good look… yes, it's sponsored by ESSIE! An Essie Pop-up salon offering free mani's – yes, honey!
2.  Another reason I love New York Fashion Week? Being able to test out beauty brands sponsoring the event.
This one is from Dr. DENESE New York but there's also a Maybelline booth offering all sorts of make-up, and Tresemme offering hair products like I mentioned in a previous post.
3. Another reason why I love NYFW is the ICE BAR! You can hang out here after your show or while you wait for the next. Sip on cocktails and dance the night away! This one was exclusive to this season.
4. And finally, I love going to New York Fashion Week because of the fashionistas I get to see… it's like browsing through a magazine except it's moving right in front of you. During NYFW, you will see the trendiest, hippest, latest and most over-the-top outfits a fashionista can wear…
… it's when your little black dress and classic pumps are just too boring to wear…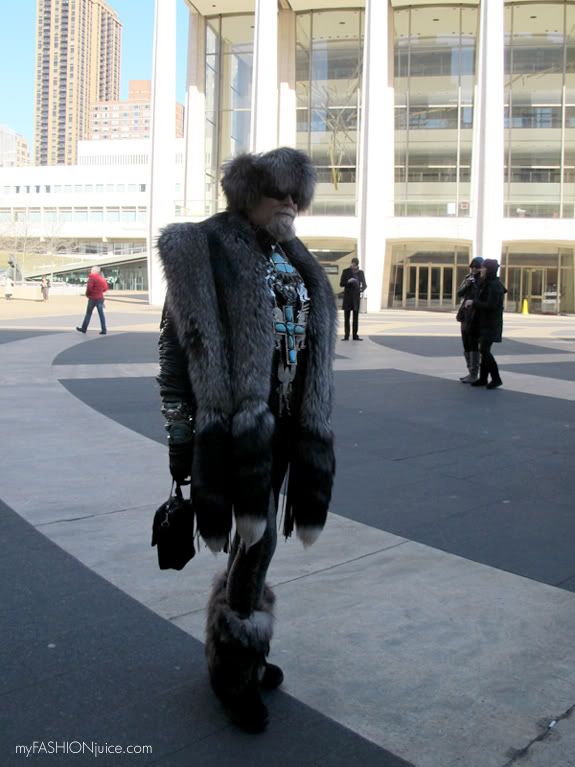 … when you can wear all matchy-matchy, all clashing-no-matching-anything-at-all, all out leather or fur or faux, the brightest and most insane or neon colors out there, and whatever outfit you wouldn't dare wear on a day to day basis…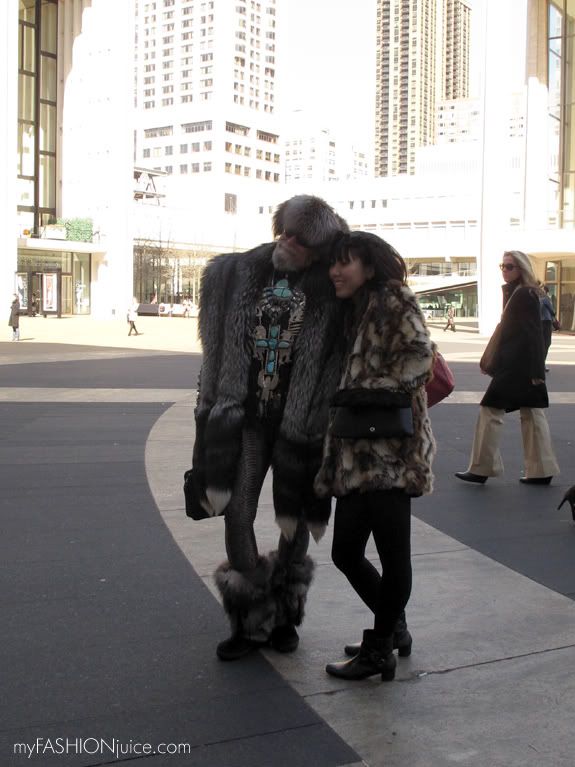 …and yet there, you're a star for as long as it works on you, it looks stylish and fits you like a glove!
Well, those are just a few reasons why I love New York Fashion Week. Stay tuned for more NYFW posts! 🙂 Xoxo, Cris.