Last February 2011, one of the New York Fashion Week shows I attended was the Carlos Miele Fall 2011 Collection. I know I'm a tad bit late (okay, super late) in posting these photos but as I said, I have a ton of backlogs that will probably leave me with enough content for at least a month. Anyway, though late, I thought I'd share with you some of the photos I've taken.
Carlos Miele Fall 2011
Before the show, I've been testing my camera settings. It's quite hard to get the right setting and note that by the time, you actually get it right, the next show will be completely different. Oh, and when you test pre-show, you won't know what will be the actual lighting when the show starts. Furthermore, they change the lighting during the show to go with the music. It's been my dilemma each time I attend a fashion show. Imagine being on your own, carrying your bag, swag bags, invitations and looks list – and what's harder when it's NYFW Fall Show? – you also have your huge coat with you! ARGH! All I did was sit tight in my seat and no longer went down the runway pre-show to mingle and take photos of celebs and fashion icons. I just waited for the show to start.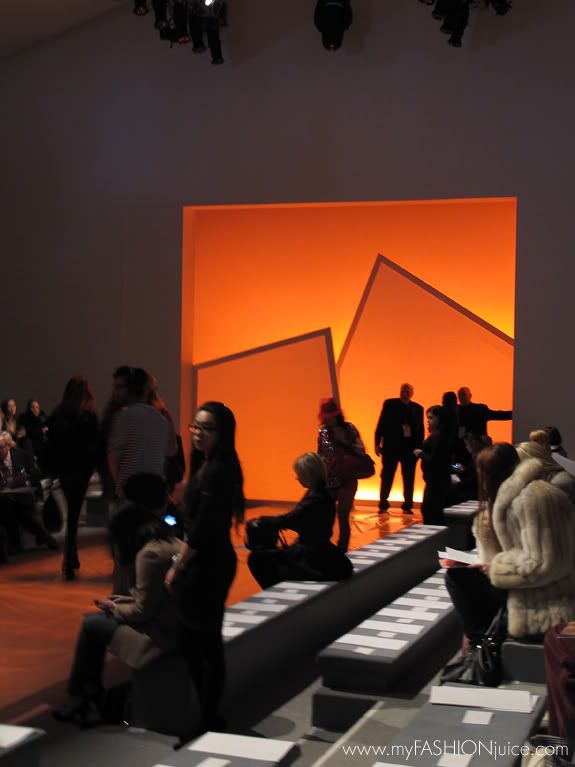 Here are some of the close-up shots but I've posted all the photos on MFJ's Facebook Page for you to enjoy! If you'd like to read my review of the show, you can check out my previous article over at Chictopia's EIU Blog. 🙂 Xoxo, Cris.